Hello my Angel,
I'm feeling guilty for not writing sooner, but I couldn't. I've struggled a little bit to get myself to sit down and write. If I'm being honest it's for selfish reasons. I don't want to cry. Ironically, as I type those four words, the tears start. I can only hold it for so long and sometimes when I keep the emotions built up, it's like a levee breaking. No matter how much time that has passed since 2005, it doesn't matter. The pain is still there.
I . Miss. You.
Each year that passes, it's another year we've been apart. I can imagine the sound of your little voice, but I can't really hear it anymore. I know your smile, the one where your eyes light up- because I have so many pictures of it. I wish I remembered just what it felt like to hold you and for you to hold me back.
I . Miss. You.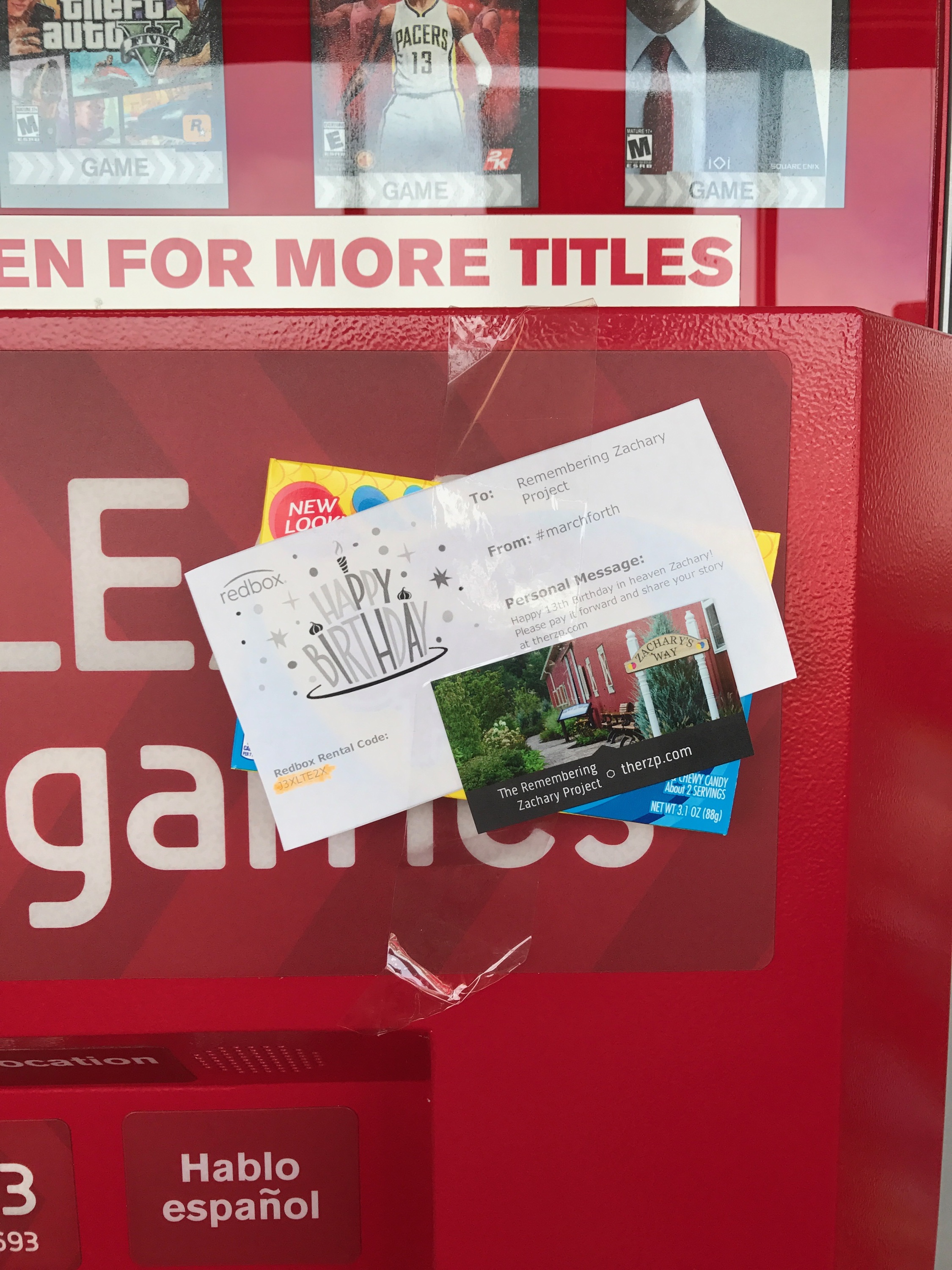 Your birthday was perfect this year. It was quiet in our home, but Little Man, you were so thought of and so celebrated. I'm always overwhelmed by the love and support of our friends and family. I got phone calls, messages, texts, visits- it was so kind. You've been gone 12 years, but so many people celebrate you and hold your mommy up.
We continued our tradition. Kerri, my neighbor, brought us balloons for you. We each took some time to talk to you and write you birthday messages. Kenzy shared about what's going on with her. She wished you were here so she could have her little brother to share in her life. Liam wished the same. I know you'd be there to help him out and look out for him. He shared about school and the great things he's doing. He drew the sweetest picture of all of us holding hands. I'm so proud of both of your siblings. They remember you always. You are a part of all of our souls. This year when I released your balloon I felt another part of my heart leave and go with it. I want so badly to have another moment with you. The sobering reality is, I can't.
I. Miss. You.
I want to tell you about a couple of very special things that happened for your birthday. April remembered you by doing kind acts for others. She left some goodies at a couple of Redboxes around town. I love the idea of someone else having the opportunity to learn about you because of someone's big heart.
Your little cousin, Mady also drew you a beautiful birthday picture. To know that so many people continue to think of you and love you is the best gift I can be given. You're always going to be with us, Zachary.
Then came another sweet surprise. My dear friend, Kim Winey, called me. You remember her. She took your 6 month photos. What an afternoon that was. You were mostly interested in eating your feet. Anyway, she has been sitting on the most precious idea to do something in honor of you. She held a giveaway on your birthday. I'll share her words because she said it perfectly.
Marching Forth on March Fourth ~ A giveaway in honor of Zachary, Chrissy and the sacrifices of single parents.
When I saw my dear friend, Chrissy , a few weeks ago she thanked me again for the cherished photos of her baby, Zachary.
They came to me in the fall of 2004, at a time when Chrissy was a single mom... when having professional photos taken meant scrimping and saving to make it happen... but she did it.
7 months after our session, on May 24, 2005, Zachary's life was taken at the hands of a child abuser. I can't imagine the pain of losing one's child. I just can't. My heart aches when I think of Chrissy, her family and the grief they have suffered.
Chrissy has gone on to accomplished amazing things in honor of Zachary, including the arduous task of seeing "Zachary's Law" come to fruition.
Today, March 4th, would have been Zachary's 13th birthday. To help remember this precious "Meatball" and the sacrifices that Chrissy, as a single mom, made to have Zachary's photos professionally taken~ I would like to donate a session to a single parent and his or her children.
If you would like to nominate yourself or someone you know please leave a comment below telling us about yourself or the person you are nominating. If you would prefer to remain anonymous- you may email your entry to: kimwineyphotography@gmail.com and I will forward it to Chrissy. *Nominees should be single parents.*
You may enter any time between now and Sunday, March 5th, at midnight.
Chrissy and her family will select a winner, who will be notified on Wednesday, March 8th, at 1:00pm.
The winner will receive a complimentary session in either the Scranton or Lancaster County areas. Edited digital images will also be included.
As soon as Kim told me, I cried. I know, shocker, right? She knew just how much something like this would mean to me. I cherish those photos and that memory. It wasn't an easy choice to pick a mommy. There were many deserving moms, but we had to go with our gut. I picked a wonderful mom who has also experienced loss and has a sweet little boy of her own. I am looking forward to hearing about and hopefully seeing the pictures.
The surprises didn't end there. When I returned to school on Monday, there was a gift waiting for me. Lydia, one of my students, had painted me a beautiful picture of me and you. I was holding balloons for your birthday. She had made me a big, beautiful card for your birthday. She had my whole class sign it. It was such a thoughtful gesture. What amazes me is I don't share too much personal stuff with my kiddos at work. Talking about you is a heavy topic and I'm not sure how to approach it. But somehow they know, and they know enough to remember your birthday. That's just so tremendous.
My last surprise came at the end of the week. Miranda and Julie, my kiddos from last year, contacted me and asked to come visit. They wound up surprising me by bringing along Kayla, Jenna and Johanna, three more of my students from last year. They remembered YOU! They each had something special for me. Jenna baked you a cake and some cupcakes to celebrate your birthday. She decorated them with blue, Zs and balloons. Johanna brought me treats and a beautiful note. Kayla painted me a beautiful water color image of Marley's Mission with blue balloons floating off in the sunset. Julie and Miranda each gave me a beautiful card, designed just for you. The girls, all dressed in blue, also made donations to Marley's Mission in your honor for your birthday.
Zachary, I can't even begin to tell you how lucky I feel to be your mommy. I just love you more than you could possibly know. I would shoulder the heartache and pain a thousand times over, just to be able to be your mommy again. You have profoundly affected and influenced my life in so many grand ways. You are always in my heart and I know you're watching over me from heaven. I love you so much Little Man.
Mommy hopes that you had the best birthday. I look forward to what this year will bring. Know that I think of you every single day and I often lay some kisses on your urn. You are me, my soul. I love you. ➳
I. Miss. You.
➳