This is a night I look forward to each year. We all gather together for a common cause, to support Marley's Mission and their desire to improve the lives of children by giving them hope to March Forth. The people in the Marley's community are second to none.
➳ ➳ ➳ ➳ ➳ ➳ ➳ ➳ ➳
This year's gala was especially memorable and if I'm being honest, emotional. It started the evening before. I looked at the decor and I watched the annual Gala video. I was moved to tears. This year the Mission celebrated the love, and dedication of a woman who stepped into Marley's Mission from the very beginning and has devoted herself to their success. Rebecca's infectious joy and vision has been a thread, interwoven into all of our hearts. It made me realize just how much all of our lives are connected. The Mission isn't just a place that helps children, it's also created a community of people who care for and love each other. Rebecca has always been and continues to be, someone who I adore and look up to. She's built with integrity, has the most beautiful heart and she has always taken the time to let me know how much she cares for me and Zachary. Her thoughtful words have always been cherished. I am so thankful to have her positivity in my life. She is a role model to me and someone I have looked up to for the past 7 years. I am so honored to have been able to be there to celebrate the incredible woman that she is. Thank you Rebecca, for opening your arms and your heart to this momma. You have given me more than you'll ever know. I am so glad that we got to have a moment to talk. I love you ♥.
The other part of the evening that I hold so dear is when I get to meet the recipients of the Remembering Zachary Award and present them with the award named after my little Meatball. I love that each year, Zachary's family continues to grow. This year the award went to three officers who volunteered their time to help support the children at Marley's Mission's annual summer camp. We all need someone strong and positive to look up to. That is what they were able to give to these kiddos who need hope in their lives. Officer Ruddy introduced himself to me. We got to share some words and get to know each other a little bit better. I loved having the opportunity to talk about Zachary. I don't always get to do that. Officer Redd shared some inspiring words as well. I am in awe of these three and what they give to the community each day that they do their jobs. We don't always realize just how much we influence and impact the lives of others. They are doing it on a daily basis. Nothing is promised to us. Zachary has taught me to try and live a life that has worth. I think the greatest gift we can be given, is knowing that what we do has meaning and purpose. Thank you to each of the officers for taking the time to talk to me, learning about my Zachary and helping me carry on his legacy in such a positive way. Please know that you are valued and it is an honor to me that you have joined Zachary's extended family. You all have a very special angel looking over you.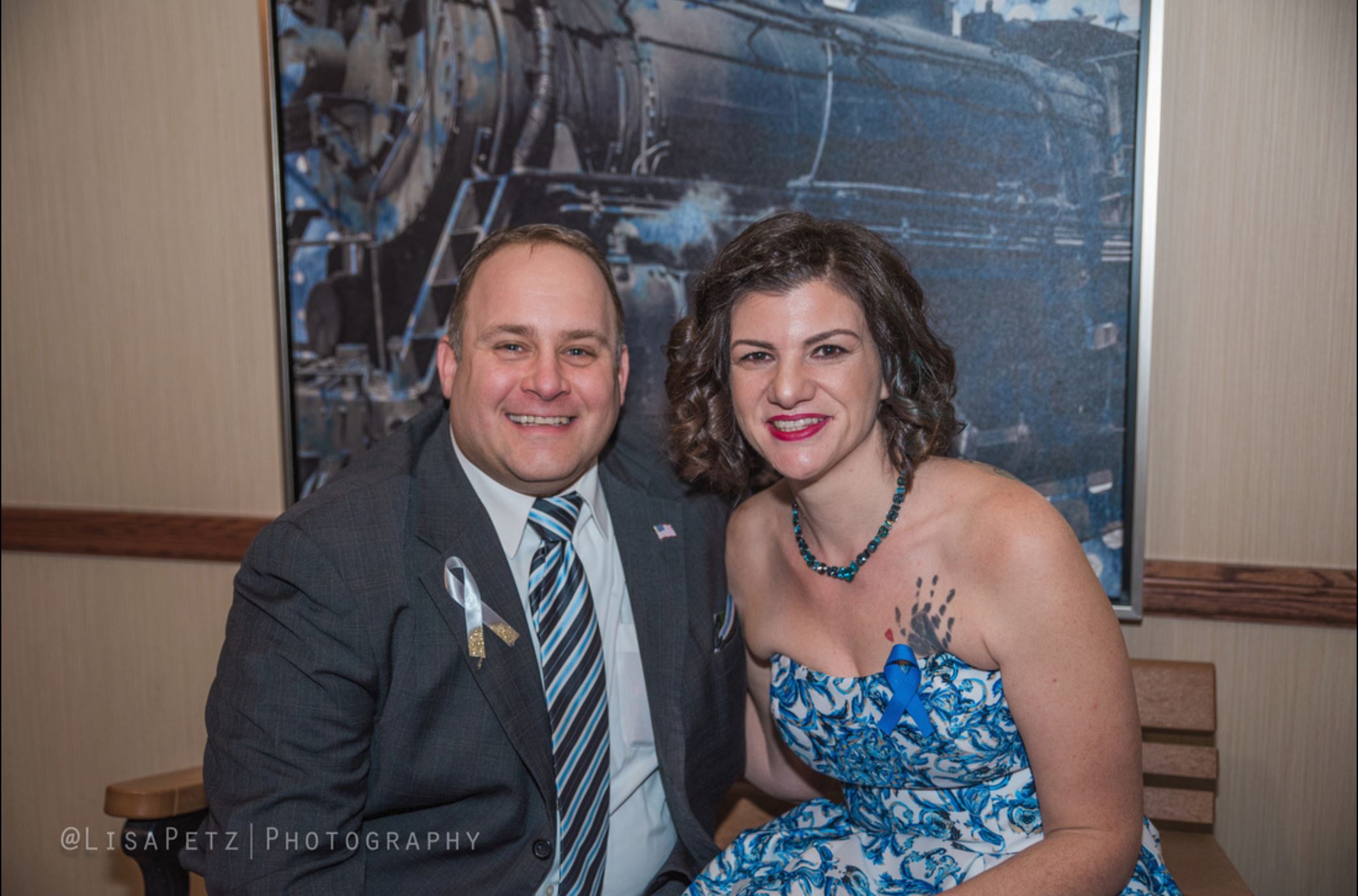 I am so humbled to be a part of this journey. I love these people!